Google loves fresh content. The best way to keep your website's content fresh is by adding a blog. You can regularly share quality posts and articles for your target audience that are informative and attractive. This also indicates to Google that your business website aims to deliver quality material for your visitors and offers true value.
Blogging started as a personal diary that people used to share their opinions online but has turned into a powerful digital marketing tool for businesses seeking online success. Here we have listed 5 ways blogs help businesses achieve their online marketing goals.
Five reasons to include a blog on your business website
1. Establish your business website as an authority in your niche industry:
Sharing helpful and value-adding information on topics related to your niche industry allows website visitors, as well as search engines like Google, know that your website is a trusted and credible source in your business's niche.
Sharing value adding content with your audience will make them perceive you as an expert in your field and allow you to showcase your knowledge. You can set your business brand up as an industry leader. Building an online reputation as an industry authority and creating a trusted reputation are key objectives of digital marketing solutions. If done successfully this can significantly boost a website's conversion rates.
2. Improve the website's search engine rankings:
A search engine connects your website to audiences that are actively looking for your products and services online. Securing high search engine rankings for keywords that increase your visibility to a targeted online audience is necessary to generate a consistent flow of relevant organic traffic.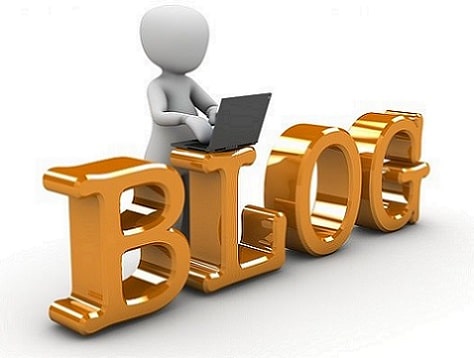 Fresh and relevant content is the easiest way of helping search engines understand what industry your website belongs to and which search queries it should rank high for on SERPs (Search Engine Ranking Pages). By consistently adding new content, your website provides search engines with fresh and niche-related information to crawl and index. This makes blog posts an impactful tool to help your business establish a connection between your website and its niche industry. The more relevance you can generate the higher your rankings will be for targeted keywords.
3. Increase your followers and become an influencer:
A blog has the potential to turn your business website into an information hub that offers expert advice, counsel, facts, and details on various subjects in and around your business's niche. Becoming a continuous source of reliable and helpful information can bring benefits to your business and brand in the form of loyal followers, turning your business website into a trusted industry influencer. Fostering a strong influence over the target market will offer your business many advantages such as:
Reach new customers
Connect with existing customers
Better quality leads
Higher conversion rates
Strengthen and scale brand awareness
Get in touch with WebFX, a website design and development company in Trinidad, and find out how you can incorporate a blog section into your business website.
4. Attract buyers in the research phase of the buying process:
A blog is a very effective medium for attracting potential customers who are still in the 'information research' and 'evaluation' stages of the buying process. These are the stages where the customers will research information and evaluate their options to help them find the best possible solution. Businesses can invite online consumers to their websites via blog posts that offer information that supports their research. For example, a business that sells sports shoes can provide information on which shoe type is best for running and why.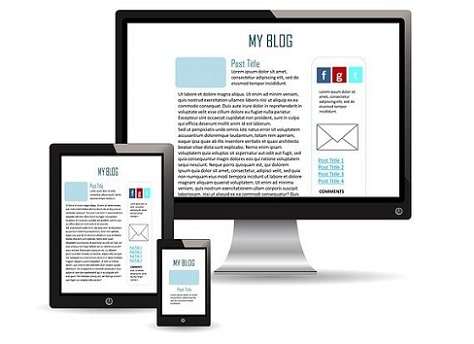 By sharing such information, not only is a business helping buyers make the right decision, but they are also creating trust and authority by offering genuine value. The authority and influence created by a well-maintained blog can significantly impact how potential customers feel about your products and services. Brainstorm to come up with post ideas that will provide the information and data your potential customers seek.
5. Generate social media engagement:
Regular blog post submissions keep your website content fresh and your business's social media accounts active. Each blog post published on your website can also be shared on various social media channels. Work with your social media management team and sync the website's blog content strategy with social media content strategy. When planned well, both blog and social media can support each other to maximize engagement and impact.
If your business website does not have a blog, contact the website development professionals at WebFX. WebFX is a website design, development, and digital marketing company that works with clients across multiple Caribbean and South American nations like Guyana, Trinidad, Antigua, Grenada, St. Vincent, and the Grenadines, Barbados, and St. Lucia.
Due to its straightforward and easy-to-implement structure, blogging can be integrated into any form of digital marketing solution be it organic or paid. It is a cost-effective and versatile marketing strategy that has many benefits including overall development of business reputation and brand credibility online.