Facebook was the most visited social media website in Trinidad and Tobago for the year 2020, accounting for over 50% market share. In second place was Pinterest (27%), followed by Facebook-owned Instagram (9%) [1]. Social media and digital marketing are powerful channels for businesses to generate sales, increase online visibility, and find new audiences.
However, the digital marketing landscape is constantly evolving. Users today are more concerned with privacy. Apple introduced its app tracking transparency framework for iOS earlier this year. Google has announced that it will be transitioning away from the use of third-party cookies for its ads and will not replace cookies with any other form of tracking. Attorney General Faris Al-Rawi said in December last year that the government of Trinidad and Tobago plans on strengthening data protection legislation in 2021.
Marketers need to adjust their social media strategies and content development plans to suit the new online marketing landscape. Below are some best practices to follow for social media marketing in 2021:
1. Think about when and how much you are posting
The Covid-19 pandemic made all of us take a breath and re-assess. With more time on their hands, people were not only looking for more content online but also paying closer attention to the content they were seeing. Brands had to take a step back and think about their online perception. Many companies started asking themselves, does my audience want to hear from me right now? Instead of churning out large volumes of content to please social media algorithms, there was a shift to creating value-adding content for audiences. This trend of quality over quantity will continue into 2021 and 2022. Businesses need to be more thoughtful about their social media content development. How often are you posting, what platforms are you posting on, and what ads have you purchased?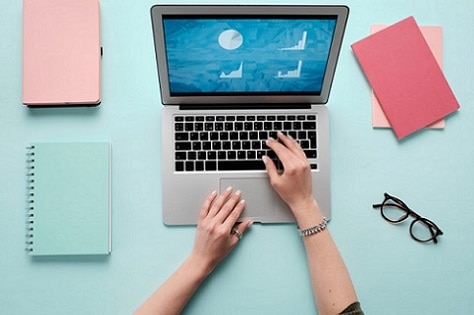 2. Short videos for the win
Tik Tok and Instagram reels saw massive growth in 2020. Short video content is here to stay. Even YouTube has joined the fray with the introduction of YouTube Shorts in March 2018. You can work with a social media content creation company that can create fun short video content on a consistent basis. Once the videos have been created, make sure you share them on all platforms.
3. Be present on more than one platform
It's important for brands to diversify their presence on social media. Ensure that you are active on at least two or more platforms. This will provide security for your brand's online presence as you are not completely dependent on a single platform. A multi-platform approach will also increase your chances of engaging with new audiences. Read more on top 4 reasons to choose social media for online advertising.
4. You don't need high production value
As people worked from home this past year, marketing teams had to get creative with how they create content, particularly videos. Without access to studio equipment and fancy lighting, many marketers were creating content from their homes. Surprisingly, these low production value videos still connected with audiences. People identified with these types of videos more because they could see themselves in them. This more relatable, human approach to content creation is a recommended practice for 2021. Remember, content that adds value will be engaging even if it isn't highly produced.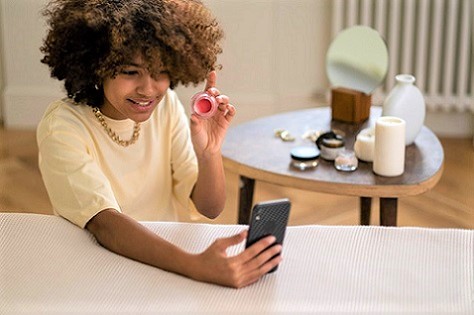 5. Leverage Instagram's search friendliness
Instagram has announced that the platform will become more search-friendly. This means that people will be able to find relevant posts, videos, and accounts by typing a keyword in Instagram's search bar. Earlier it was only possible to find content on Instagram with the use of hashtags. Businesses should take advantage of Instagram's planned search friendliness. Include relevant keywords in post captions and your profile description. If possible, add the keyword to your Instagram account name. Ensure you follow other accounts from your niche so that Instagram's algorithm will know what the content being posted from your account is about.
Contact WebFX if you are looking for a digital content provider in Trinidad. WebFX is a digital marketing and social media content creation company based in Trinidad and Tobago. The team has relevant experience and a deep local understanding that helps create successful social media strategies and digital content for businesses in Trinidad.
Source:
1. Feb 2021, S. Chevalier, "Jamaica: social media visit share 2020", Statista, [available online] available from: https://www.statista.com/statistics/1124314/trinidad-tobago-share-visits-social-media-websites/ [accessed May 2021]