Mobile apps are expected to generate revenue over $935 billion by the year 2023. On average, smartphone users utilize 30 apps in a month1. Smartphone penetration globally increased from 49% in 2016 to over 78% in 20202. The future is mobile. If you have a business in Trinidad and are looking for a way to increase sales, customer engagement and retention, then you should consider investing in a mobile application.
By working with an app development company in Trinidad you can build an effective new channel to provide your services, or sell products to customers. Building a support/complementary application for your products and services is also a great way to create quality engagement with your customer base. If you decide to invest in a mobile app for your business, you will want to make sure that it is built well. In this article we look at some mobile app design best practices, that should be followed in 2022.
1. Minimize the number of clicks
If a customer has taken the effort to download and install your application, they are already engaged. Hence, it is important to keep in mind that your primary goal with the application should be to provide an excellent user experience. You do not need to sell to the customer anymore. Do not interrupt the customer's experience with upsells and sales language. Make it easy for users to get what they want. This will encourage them to use the application more often. Structure your application in such a way that users should be able to finish what they want with as few clicks as possible.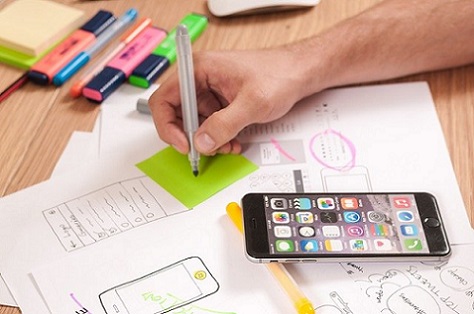 2. Expect interruptions
Instead of assuming that users will give your application their undivided attention, design your mobile application keeping in mind that customers will get interrupted. Particularly on mobile devices, users are constantly getting notifications from their messaging and social media apps. Your application should allow users to step away from the app, come back and pick up right where they left off. Users should not have to redo any part of a process on your app simply because they did not finish in one sitting.
3. Focus on key functionalities
The best mobile application design will focus on the most important functionalities. Instead of giving users too many options and too much to do. You should focus your design and development on the most important features. Prioritize the core functionalities of your app. Recognize what features are must haves and what features are nice-to-have. You need to find a balance between making your app feature rich while maintaining an easy to use and clean interface.
Read more on 3 Tools for mobile app UX design.
4. Give users feedback
The most effective products have clear feedback for user interactions. Think about how satisfying the Apple iPod's click wheel was when the device first came out. A big part of that was the feedback users would get as they spun the wheel. Clicks, ticks and sounds are all feedback that make it clear to users that they have carried out an interaction. There is an instant sense of accomplishment. This principal applies to mobile application development as well. You should ensure that users get some sort of feedback every time they interact with the app.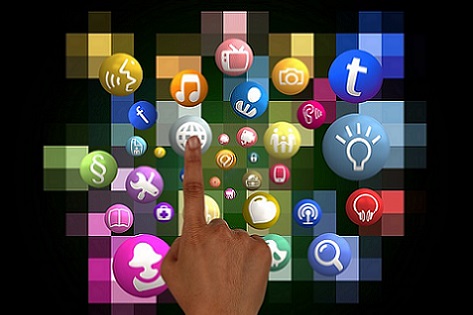 The app should acknowledge when it has received input from the user. This is particularly important if the application will require time to process a user's request. Instead of users having to wait a few seconds and question whether they clicked on the right link or button, if there is feedback that acknowledges their action, users will understand they need to wait for the application to process. This creates a better user experience. A simple way to accomplish this is to show a buffering symbol or a pop-up that says, 'this will take a minute' or 'we're working on your request'.
It's not a secret that the mobile application market is crowded. Successful apps are able to stand out with the use of good design, thoughtful development and a focus on what is important. If you are looking for an app development company in Trinidad, contact us at WebFX. Our team of talented designers and developers provide out of the box solutions for your business's specific app creation requirements.
Source:
N.d., "Mobile App Download Statistics & Usage Statistics (2022)", BuildFire, [available online] available from: https://buildfire.com/app-statistics/ [accessed Feb 2022]
Dec 21, S. O'Dea, "Global smartphone penetration rate as share of population from 2016 to 2020", Statista, [available online], available from: https://www.statista.com/statistics/203734/global-smartphone-penetration-per-capita-since-2005/ [accessed Feb 2022]