When hiring a website design and development company, many businesses do not know how to assess their options. Hiring a team that does not have the right skill set and experience can be devastating for your business website and digital marketing efforts. Businesses may find the hiring process challenging due to a lack of technical knowledge in website design and development. Even if you are not tech-savvy, with the help of some fundamental hiring questions you can properly assess website design companies and make an informed choice.
We have put together 9 questions you should ask potential website design and development teams for assessment during the hiring process:
1. Years of experience?
Ask the team about their years of experience in their field of expertise. Companies that have a greater number of years of experience with design and development websites typically have more knowledge and development skillsets. This does not mean that a company with less experience will not be able to do a good job. However, more experience is usually a reliable indicator of a team's capability. Look for work experience spread across multiple niches when assessing teams.
2. Work portfolio?
By going through a company's past work, one can discern whether or not the prospective website design and development company is skilled at creating professional websites. The websites should be able to support and enhance a business's online marketing and sales structure. Ask the potential design partner for proof of work and the types of websites they have designed and developed to appraise their expertise and range. Keep in mind you need to look at the functionalities of the websites created and not necessarily the business itself. For instance, if you are looking to create a website that allows your clients to book appointments online, check to see if the team has created this type of functionality for a website. The website need not be in the same niche as you. As long as the function you want it to perform is the same.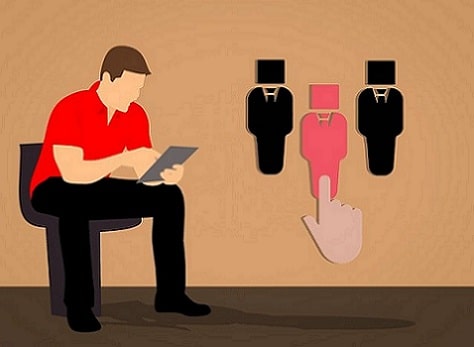 3. Client testimonials and reviews?
Another strong indicator of a website development company's competence is what their previous and existing clients have to say about their work. Client testimonials are a sneak peek into what you can expect. Go through as many client testimonials and reviews as possible. You can take it a step further by contacting those clients to verify the reviews and testimonials and get more information on the website agency's capabilities, culture, and work ethics.
4. Where are they located?
Although this has nothing to do with a website agency's technical prowess, choosing a design partner located in the same region as you can help with faster communication, especially during the initial stages of the design and development process. A big difference in the time zones between your locations can cause a delay in communication and inconvenience. Sometimes, cultural factors and language can cause hindrance in smooth communication and execution of the design and development process.
If you are a business in the Caribbean, you can contact WebFX. We are a Caribbean website design and development company located in Port of Spain, Trinidad, with almost 10 years of experience in web development. Working with clients across the Caribbean and South American countries, we have a clear understanding of the culture and the people in our region.
5. What is the process for ongoing maintenance and updates?
Your website will be your business's online representation. As your business evolves and expands, your website will need to reflect these changes. Websites also require regular updates to comply with the latest technology and search engine requirements. Businesses should have a technology partner that they can engage to incorporate such changes, and for quick resolution of technical emergencies. Ensure the website development team you choose to work with has a clear and transparent process in place for ongoing maintenance tasks as well as website updates.
6. Basic training?
You or someone you trust on your team should have a basic understanding of how to use the website. This will allow you to make minor updates such as adding blog posts, changing contact details, and event images on your own. Ask your potential website development company if they will give you basic training on the website's backend functionalities and usage.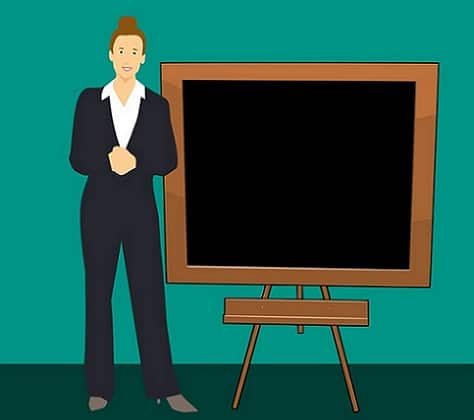 7. How will the website hosting work?
A website is a collection of files such as codes and images that are hosted on a server. Website hosting refers to allocating space on a webserver to store your website files. Internet users access your website stored in such webservers using the world wide web. Ask your website development company where will your website be hosted. If they are going to host your website, then what would be the procedure to move hosting in case you choose to work with a different company in the future. This point is slightly technical but very important.
8. Will the website be built using a content management system?
A content management system (CMS) is a platform that makes editing websites quick and simple even for non-technical persons. A website built using a good CMS will not require you to know HTML or CSS coding to be able to make changes.
Currently, WordPress is the most popular CMS for website development. The website design and development team at WebFX is well-trained and skilled in using WordPress with a focus on creating clean, responsive, and professional websites.
9. Do they follow SEO best practices?
SEO or search engine optimization is essential for your website to rank high on search engines like Google and Bing. Higher rankings bring increased visibility and organic traffic to the websites. Ask your potential website design partner if they have experience in creating SEO-friendly websites? Will they include on-page SEO elements on your websites such as Meta tags, sitemaps, and robots.txt files?
A website is an important part of your business's digital marketing and online promotion. Therefore, finding the right web partner is an important task. Read more on 3 Crucial ways your website design company supports your business.
Partnering with a website team that understands the importance of your business's online goals, is necessary to create a website that works in harmony with your digital marketing plans. Take your time to evaluate your options. Use the points mentioned here and research well before you finalize a team. Good luck!