A CTA or 'Call to Action' is a website element that prompts visitors to take a certain action. The most common forms of CTAs are 'Read More', 'Contact Us' and 'Buy Now'. Here are some more examples.

A CTA is an effective technique of ushering website visitors towards the next step you want them to take. Its literally 'Calling' website users to take an 'Action', that will bring them a step closer to becoming paying customers. An experienced website design company is skilled at strategically placing appropriate CTAs on a business's website, in order to guide users toward a desired action necessary to meet a business's online objectives. Let's go through five CTA types a business website must include in its digital marketing plan.
5 business website CTAs for higher conversions
1. CTAs that encourage visitors to stay longer on the website:
The purpose of such a CTA is to effortlessly move visitors from one webpage of the website to another, so the average time spent by visitors is higher. Not only does this help reduce the website's bounce rate, but it also indicates to search engines that users find it easy to access information on your website, and that your website is user-friendly.
Increasing the average time spent by users on your site helps them become more familiar with your brand and develop trust. This is necessary to support their buying decision. Such CTAs usually offer additional information related to their search queries and details they are likely to be interested in. Examples include 'Read more', 'Learn more', 'Product details' and 'Related Blog Posts'.
2. CTAs for lead generation:
In online marketing, lead generation CTAs are a necessary part of a business's sales funnel. They are designed to match the consumers' buying journey and are strategically placed to positively impact their buying decision. Digital marketers heavily rely on CTAs to move a cold prospect into their sales funnel and slowly push them towards a profitable conversion. With the help of lead generation CTAs, a business can create many opportunities to continue communication with a prospect. This usually involves offering free consultations, webinars and eBooks. Some of the common CTAs for lead generation are 'Schedule a call', 'Download eBook', 'Register for Webinar' and 'Book a free consultation'.
3. CTAs to encourage social sharing and engagement:
One of the simplest ways to improve social sharing, engagement and brand interaction is by introducing social sharing CTAs on your website. These can be added to the footer, and also with any piece of information which you think your target audience would be interested in. These CTAs generally encourage social sharing of blogposts, images, gifs, videos and infographics. Here is an example.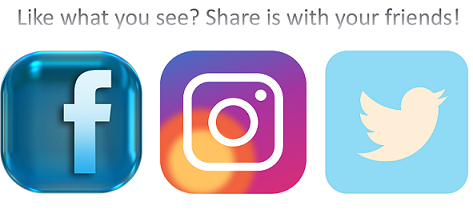 4. CTAs that help build customer relationship:
This type of CTA is designed to prompt website visitors to interact with your business. It's a technique used to initiate the process of building and nurturing customer relationships. This is done by asking website users to share their feedback and suggestions on how to improve the quality of services and products provided. The users are also encouraged to ask questions and submit their queries and concerns. A simple yet effective strategy, these CTAs create an opening for interaction, which businesses can take advantage of for effective customer relationship management. Website designers add CTAs such as 'Share your feedback' and 'Submit your query' at appropriate locations on the website to encourage customer interactions.
5. CTAs for low dollar purchase:
Conversions are easier to achieve if the risks are reduced for potential customers. The idea behind low-dollar purchase CTAs is to make website visitors feel comfortable making online transactions on your website by removing risks associated with them. For example, a potential customer will be way more comfortable buying a $5 product on your website rather than a product that costs $500. By reducing financial risks, you are encouraging website visitors to become paying customers.
Learn more about what other website design features help increase conversion rate
The objective here is to let them get used to making online purchases from your website by minimizing their initial hesitance and then building trust and credibility. These CTAs can come in the form of 'Discount coupons', 'Special Offers' and special discounts for 1st time buyers. A well-designed website that creates a sense of trust and follows strict safety protocols also plays a big part in the success of low-dollar purchase CTAs.
An experienced website design and development team along with a skilled digital marketing team will work together to identify the best CTA placements and types to generate optimum results for their clients.
If you are a business in the Caribbean in need of professional assistance to improve your website performance, contact the website design team at WebFX. With the experience of working with several clients in various Caribbean countries like Trinidad, Antigua, Barbados, St. Lucia and Grenada, WebFX website team is not only outstanding at what they do, but they also understand the specific needs of businesses in the Caribbean.
The best CTA strategy is to combine appropriate CTA placements with enticing offers which provide true value to your website visitors. It must meet its objective and aim at presenting a win-win situation for your business as well as the consumers.