Mobile apps have become an excellent way of reaching new customers and expanding a business's presence. They fit in seamlessly with existing digital media and marketing strategies, and have the potential to support growth hack techniques for massive outreach. Businesses have already noticed this potential and have started implementing digital activities that involve the use of a business mobile application.
An effective mobile app that serves your business goals while also being user friendly and engaging, will not get made by magic. It requires meticulous planning and clear insights into customer needs and behaviour.
While there are many factors to consider, such as budget, platform and competition, the following key points will help structure your initial planning.
3 Things to Consider When Planning A Mobile App for your Business
1. Business Branding
A mobile application is an extension of your business on app stores and customer mobile devices. One of its responsibilities is to amplify your brand presence and represent your business through mobile devices. Therefore, mobile application design and development needs to be done keeping your business's branding in mind. The easiest way to do this is to make sure your mobile application contains all basic brand identity elements. This includes:
Logo
Colour Scheme
Brand Message
Images
Typography
Brand Personality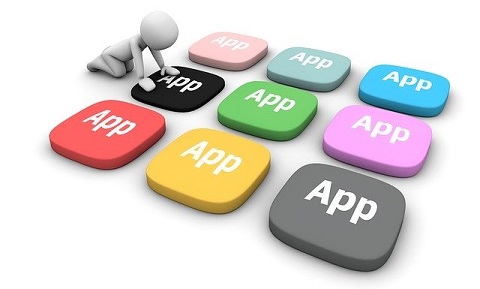 Does your mobile app tick all the boxes listed above? Help your mobile app development team clearly understand brand identity elements specific to your business. Doing so will allow them to create a mobile application that correctly presents your brand and business to existing customers as well as new visitors.
2. Business Website
The business mobile application needs to be consistent with the business's website in every respect. Your website plays a key role in creating an identity for your business online. Discrepancies in business message and brand personality can confuse your customers and dilute your brand presence.
To avoid this, all content created for your mobile application must never fall out of your business's content theme and brand message. Any content created must align with the existing brand identity, add to the business's presence and maintain content consistency.
3. Objective
What role will the mobile application play in your digital marketing structure? A mobile app should be created to focus on a specific task which will offer genuine value to the app users. The cost, time and technology for the development will heavily depend on what task/s the app needs to perform. This will be the hook that pulls in app users and will also be a crucial deciding factor of your app's popularity. For example, an educational institution can create a mobile app which streams topic-wise educational videos.
The objectives of a mobile application have to be in sync with that of your digital marketing structure, and overall business goals. The features and functionality of a mobile app can be finalized based on these requirements. The mobile app development should ensure that the features and functionalities that are required to help the businesses grow through mobile app marketing techniques are available. Learn more about these techniques, Five Ways Mobile Applications Can Help Your Business Grow.
Thanks to improvements in app technology and devices, developing a business mobile app is not difficult. However, developing one that draws in the targeted audience, keeps them engaged, while also meeting your business goals, is not an easy feat. Start your planning with the above points in mind and you will be well on your way to accomplishing this feat. If you get your mobile app development right, the returns are more than worth the effort.