Video marketing has evolved. The availability of robust and affordable video editing tools, significant improvement in smartphone camera technology and the explosive popularity of new platforms like TikTok and Instagram reels has changed the way people consume video content. At the same time, the popularity and demand for long form content i.e longer than 20 minutes, has increased significantly on platforms like YouTube and Facebook.
It's important for digital marketers to keep up with these changing user habits in order to effectively leverage video marketing strategies. In this article we look at some of the things you should know about video marketing in 2022.
Types of Video Content
We've already mentioned long form video content. These are videos that are over 20 minutes in length. Short form videos can be anywhere from 15 or 30 seconds to 15 minutes. The optimal length of an effective marketing video will depend largely on the platform that it will be distributed on. For example, Tik Tok caps video lengths to 10 minutes while YouTube imposes no such limits on creators. Apart from duration, there are other factors that distinguish different types of videos:
1. Livestreams
Livestreams have caught the attention of young audiences. In this type of video, a celebrity or a brand spokesperson/s stream content on the internet in real time. Instagram Live and YouTube live are excellent examples of this format working well. Over one million people watch Instagram live every day! In October 2021, singer Adele went live on Instagram for the first time and quickly discovered how many people she could now speak to directly.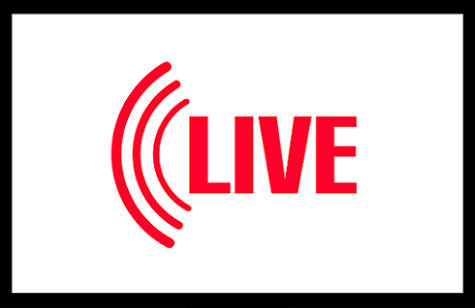 A recent example of the success of livestream videos on YouTube is the livestream reactions by lawyers on YouTube (LawTube) to the Amber Heard and Johnny Depp trial. The YouTube livestream attracted larger audiences than mainstream media outlets covering the same trial. Raising the question, what platforms should qualify as mainstream?
A former Los Angeles deputy district attorney, Emily D Baker has turned video content creator on YouTube. The attention around the Hollywood trial attracted thousands of subscribers to her channel. Her subscriber count surged past 500 thousand.
These examples are a powerful indication of the strong potential livestreams have to reach and connect with your target audience via engaging content.
2. TikTok, Reels, and all the vine energy
In January 2013 the short video content platform Vine was launched and it changed how we think of video content. The platform gave the power to all users who had a camera phone to create content, edit and publish without the need to spend money on expensive equipment.
Vine didn't last for very long but its legacy lives on. Today, platforms like TikTok, Snapchat and Instagram reels have taken the vine short video content formula to new heights. These digital mediums for video content distribution have become a crucial part of digital marketing strategy development. TikTok has surpassed Facebook in the number of active users and it is essential that your video marketing strategies include a plan for this platform, particularly if you want to target a younger audience.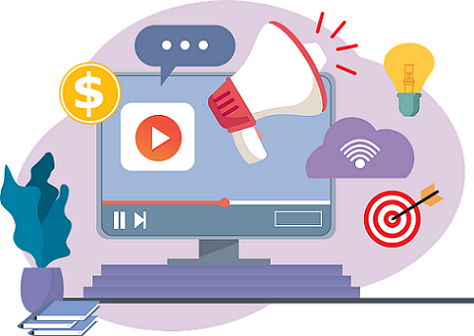 3. Our old favorites
The format and platforms where users are consuming video content has changed, but what people like watching online is still more or less the same. Mentioned below are types of video content that will continue to be popular over the coming decade:
Product Reviews: We love watching an interesting personality review a product we might consider purchasing. This type of content can be easily monetized and analyzed to track conversions and ROI
Vlogs: Social platforms are becoming more social. Which means, users want to see content that feels relatable and authentic. This is why vlogs made without high production values by people in your target demographic can still be a very powerful content marketing tool. Video content creators like Emma Chamberlain have built massive fan followings with this type of content
Lists & compilations: We all love a good list. The ten best destinations to visit, a compilation of cute dog videos, 5 uses for industrial glue, six things to remember when ordering a server rack. You can get creative and come up with a lot of list and compilation ideas for your target audience. This type of video content requires a fair amount of research in order to be of good quality.
If you are struggling with video content creation and video marketing for your business, you should look at hiring a professional video production company. WebFX Trinidad has a full video production team consisting of camera operators, video editors, animators, drone operators, script writers and content producers to ensure high quality video content creation. To learn more, contact WebFX for video production services in Trinidad.