Digital marketing methodologies can provide high ROI for businesses of all sizes. One of the benefits of digital marketing is the extraordinary way in which businesses can now directly connect and communicate with their customers. This enables them to lay down a foundation for a strong customer relationship.
Paying close and careful attention to customer relationship management is necessary for a company's customer retention plan. The process of building and nurturing a personalized relationship with customers will have many rewards; such as:
Boost in customer loyalty
Increased customer lifetime value
Increase in loyal brand advocates
Word-of-mouth marketing
Faster cross-selling and up-selling
Here are four methods supported via digital marketing that will help you build and foster high-value customer relationships for long-term profitability:
Personalized emails:
Emails are simple, direct, and efficient. When combined with digital marketing, emails become a potent tool for personalizing your brand's relationship with your customers. Data about customers can be collected through various digital marketing mediums and tools. This data allows for precise segmentation of the customer base, enabling businesses to tailor-make emails for each customer.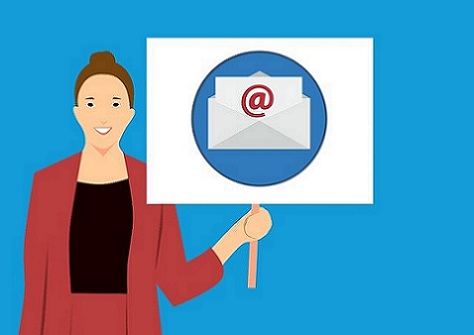 From a simple note wishing them on their birthday to a follow-up email with information on cross-selling products based on their recent purchases, a personalized email shows that a brand is invested in the customer's specific needs and requirements. Personalizing your email communication is a cost-effective means of proactively keeping your brand on your customer's radar.
Live chats and quick responses:
Incorporating live chat into a business's website is an excellent way to increase first contact resolution rates. This means that customers' problems are resolved during their first contact with your business. This makes a very positive contribution towards customer experience.
Live chats indicate that a business values its customers' time and is dedicated to resolving their problems as quickly as possible. Use live chats to reduce response time and invest in training your support team to conduct positive interactions with each customer. Every interaction with a customer is an opportunity to build and strengthen your rapport with them and to create and grow a loyal customer base.
Social media platforms help with brand visibility and expanding business reach. They are also a powerful digital channel for consumers to talk about or talk to their favourite brands online. Whether it's customer queries, concerns, or feedback regarding your products or services, social media channels connect your business to customers, giving your business an opportunity to convert a dissatisfied customer into a happy one.
Treat every comment, post, and feedback, both positive and negative, as an opening to initiate an interaction with your customers. Treat every interaction with care, attention, and empathy. By adding genuine care and value to every communication, your brand is not only strengthening the customer relationship but is also gaining a massive competitive edge over other businesses in your niche.
At WebFX, the social media listening and responding process utilizes agorapulse and other social media tools to listen to conversations around customers' brands and organizations. Our dedicated team of customer service representatives respond to any relevant queries or concerns. Businesses can get in touch with the team at WebFX to learn more about social media and digital marketing solutions in the Caribbean.
Build and nurture your online community:
Investing time and resources in building and expanding an online community for your brand is a long-term strategy that leads to benefits like loyal followers, community-driven engagement, increased website traffic and conversions, and high customer retention.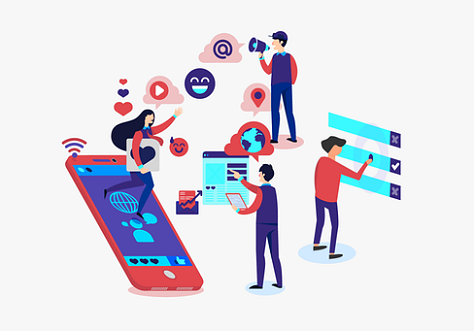 An online community can be built on public domains such as Facebook groups, or on your website if you want to have a more selective group of people driving engagement for your brand. What domain you choose will depend upon the type of community your customer base would be interested in participating in.
The success of the community will also depend on the quality of your content as well as innovative ideas of engagement, that can convert simple visitors to active contributors. Interviews with influencers from your niche, request for product innovation ideas and feedback, Q&As, contests, and virtual meeting are good examples of engaging content. An active online community has the potential to become a potent marketing channel for your business.
Customer relationship boils down to 2 main activities; the first is providing an outstanding customer experience, and the second is proactively reminding your customers of your brand and business in a way that feels personalized and makes them feel special.
In the current digital era, consumers use online information like reviews, testimonials, and posts by existing customers to choose one brand over another. Therefore, investing resources to create a loyal customer base that supports your online reputation has become a critical aspect of marketing your brand. For more information on how your business can plan effective social media and digital marketing strategies that maximize ROMI, get in touch with the professionals at WebFX.
WebFX is a website services and digital marketing company located in Port of Spain, Trinidad with the experience of working with companies across multiple Caribbean and South American nations like Guyana, St. Lucia, Grenada, Barbados, Antigua and St. Vincent and the Grenadines.