According to similar web, the top free apps being used in Trinidad and Tobago include HA Tunnel Plus, TikTok, EF Tunnel, WhatsApp and The Baby in Yellow1. This list contains 2 VPN applications, a messenger, a social media application and a popular game. A good indication of the wide appetite for mobile applications in the island nation. In 2021, online traffic from mobiles in Trinidad and Tobago was higher than desktop2. Mobile applications are here to stay and more people are getting accustomed to using them for entertainment, to make purchases, pay for utilities, and various other functions.
In this article we explore some of the best mobile application design practices that should be followed for 2022.
1. Intuitive gestures
People have become very familiar with using gestures to interact with mobile applications. Your mobile app design should leverage this style of input that most people have become familiar with. Swiping on tinder, double tapping to like an image on Instagram, pinch to zoom, touch and hold to pick up, etc. Intuitive gestures can be used to make your application easy to use and build confidence with users. When an application responds in predictable ways, users begin to trust it more.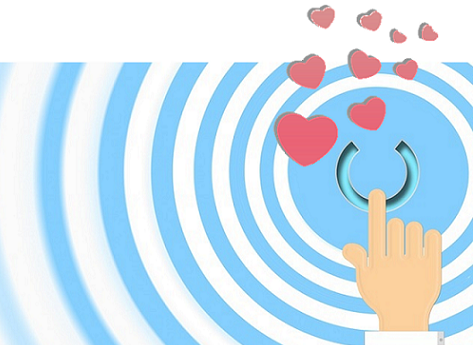 2. Biometric Authentication
Remember when we all used to have numeric pins on our phones? Today biometrics have become a more common way to secure devices. Many phones today are capable of face ID or have a fingerprint sensor. Your application can incorporate these features to increase security. Face ID can also tie into augmented reality features. Good examples of this are the filters used by Instagram, TikTok and Snapchat. Clothing and make-up applications are using this feature to allow users to 'try on' various outfits, accessories and products virtually directly from the application. This is a great new channel for online sales.
3. Chatbots for better communication
Chatbots have become extremely robust. Using conversational design techniques, chatbots can easily address common queries that are raised by visitors to your website. By adding chatbots to your mobile app, you can help reduce the amount of time visitors have to wait in order to get a reply to their queries. It will also reduce the burden on you to provide live customer support. Chatbots add value for businesses of all sizes, from boutique stores to large corporations. It can help increase conversion rates and improve user experience.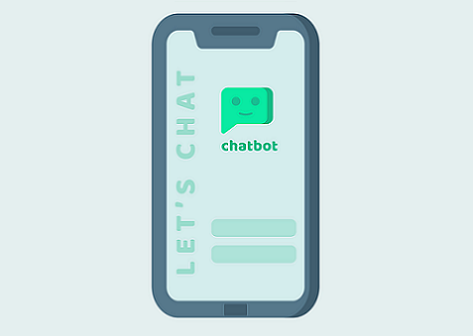 4. Turn off the Lights
Dark mode is a design feature that has shown up on all leading applications. This is a design trend that will be around for the foreseeable future. Many users prefer using applications with a darker background. Talk to your mobile app design company in Trinidad to understand how you can implement dark mode effectively. This will ensure that your app feel modern and with the times.
5. Dynamic UI
You should hire an agency that provides mobile app development services in Trinidad to help you build a dynamic UI for your application. A dynamic UI will adapt itself to suit the screen size of the device being used by a user. A user may use your application on a portrait smart phone or a widescreen tablet or even a smart watch. A dynamic UI will adapt to these different screen sizes and deliver an optimal user experience. Depending on how it is developed, an application can also serve different functionalities based on the device it is being used from. For example, physical activity tracking features can only be enabled for when an application is being used from a smart watch.
Contact us at Web FX for mobile app development services in Trinidad. We also provide digital marketing services to help ensure you get the right traffic to your application or website.
Source:
1. Apr. 22, "Top Apps Ranking – Trinidad & Tobago", SimilarWeb, [available online], available from: https://www.similarweb.com/apps/top/google/store-rank/tt/all/top-free/ , [accessed Apr 2022]
2. Feb. 22, "Share of web traffic in Trinidad and Tobago in June 2021, by device", Statista, [available online] available from: https://www.statista.com/statistics/934678/trinidad-tobago-web-traffic-share-device/ [accessed Apr 2022]