In this post we are sharing the latest updates in digital marketing and online advertising so businesses in the Caribbean can plan and strategize their marketing activities to benefit from the changing trends. Find out what's new in Digital Marketing with WebFX Digital Marketing News segment for August 2021.
1. Google explains its search results
In February 2021, Google introduced the 'about this search result' panel. The goal of this panel was to give users more information about why Google chose to rank a particular website for their search query. Last month Google announced via its blog that it will further expand the information that it will share about its search results [1]. This is great news for SEO professionals and digital marketers as the information on search results provided by Google will play an essential role in digital marketing strategy and content development.
What will this look like?
In their blog post, Google shared the image below to explain how this new information will be displayed. Users will be able access the 'about this search result' panel by clicking on the three dots next to a search result.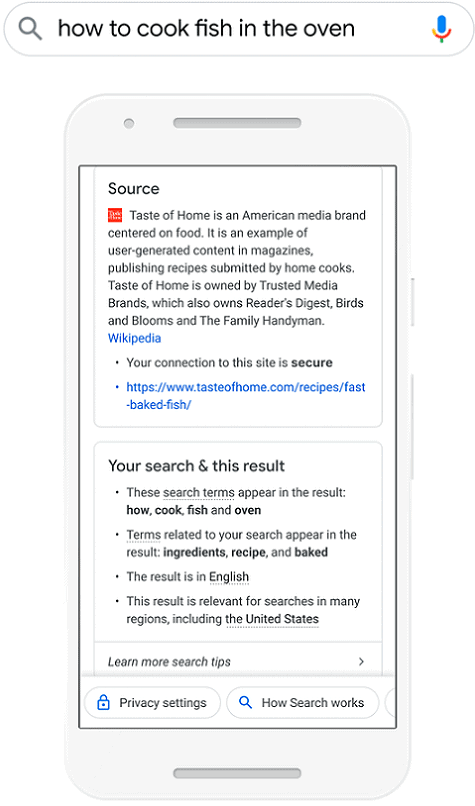 What information will Google display?
Google did not specify all of the information that will be shown, however, from the image shared, we can confirm that digital marketing strategists will be able to see:
Search terms found on the page: Google will share information about which terms from the user's query were found in the content or HTML code of the website that has been ranked. This will give marketers clues on how they can improve the content on their own pages to improve rankings.
Related search terms: When displaying search results Google does not only look for terms that match the user's query exactly. In the example above, the search term was 'how to cook' but Google also looked for related terms like 'recipe', and 'ingredients'. This information helps provide more context for how Google understands content and relation between different search terms.
Websites that link to the search result: Backlinks continue to play an important role in how Google ranks websites. In the 'about this search result' panel, Google will provide information about other websites that include the user's search term and are linking back to the result.
Images are important: Digital marketers now have concrete information that images and media are important for high rankings. Google will mention if the result they have ranked has images related to the user's search query.
Language: Currently this feature is only available for the English language. However, as you can see in the image above, Google does mention – 'this result is in [English]' in the 'about this search result' panel. This indicates that language is a factor in rankings. If for example a user searches in Spanish, Google is more likely to show results in Spanish. This is a useful information for digital marketing strategists that are optimizing websites in multiple languages and want to rank for queries in multiple languages.
Geographic information: For some search queries, location is relevant. For example, if a user will search 'restaurants open till late', Google will understand that the user is searching for a restaurant close to his/her location and will display local results based on the user's current location. Hence, the location associated with a website and the location of the searcher can factor into search result rankings.
2. Tech giants navigate Apple's privacy update
When Apple announced that it would be updating its privacy policy, tech giants like Facebook and Google were concerned about the impact on digital ad spend. After the update, iPhone users would have more control over what data apps are able to track. Users could also block apps from tracking their online behaviour. Ads are a major source of revenue for companies like Facebook and Google. Ads on these platforms rely heavily on user data. Hence, there was a lot of concern that Apple's update would have a negative impact on these companies' profits and stocks.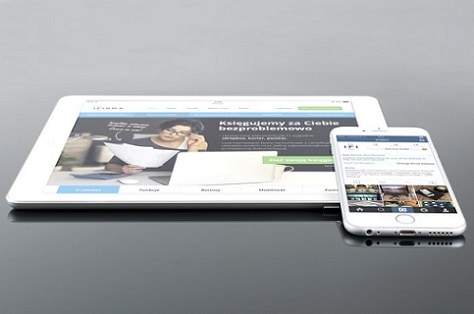 However, it seems digital marketers have managed to navigate the update fairly well. According to the latest earnings reports from Facebook and Snap, there has been a surge in digital ad spend. In fact, Facebook reported record setting revenue for the second quarter of 2021. In a recent earnings call, Facebook revealed that the company took in $28 billion in ad revenue in the latest quarter [2]. Marketers have started to build new tools and strategies to target relevant audiences in the absence of the data they used to rely on.
Read more on digital marketing news and what's new in the digital marketing world
To help your business skilfully manoeuvre through the changing digital advertising scenario, get in touch with the experts at WebFX, a leading provider of digital marketing services in Trinidad and Tobago and other Caribbean and South American countries including Antigua and St. Vincent and the Grenadines, Barbados, St. Lucia, Grenada, Guyana. Our team of expert digital marketing consultants stay up to date with the latest developments in online marketing. Contact us if you are looking for web development or online marketing services in the Caribbean.
Sources:
1. Jul 21, E. Tucker, "Learn More and Get More from Search", Google, [available online] available from: https://blog.google/products/search/learn-more-and-get-more-from-search/ [accessed Aug 21]
2. Jul 21, T. Hardwick, "Facebook Reports Record Ad Revenue for Q2 2021, Despite Apple's iOS Privacy Changes", Mac Rumors, [available online], available from: https://www.macrumors.com/2021/07/29/facebook-record-ad-revenue-ios-privacy/ [accessed Aug 21]