Social media has become a digital marketing staple. Whether its organic or paid marketing promotions, digital marketers depend on various social media platforms to design and execute campaigns online.
Businesses that are getting started with paid digital marketing will have a lot of options to choose from. Increasing digitization and internet penetration has led to the rise of many types of online adverting platforms. Apart from familiar social media sites, other forms of paid online advertising include:
Google Ads
LinkedIn ads
YouTube ads
Content distribution networks
Dedicated email drops
Why choose social media for online advertising?
Social media has emerged as one of the most preferred online advertising options for businesses across multiple industries. It offers potential for unprecedented expansion and growth. It's always a good idea to explore different online channels to generate business, however, social media serves as the perfect starting point due to its many clear advantages.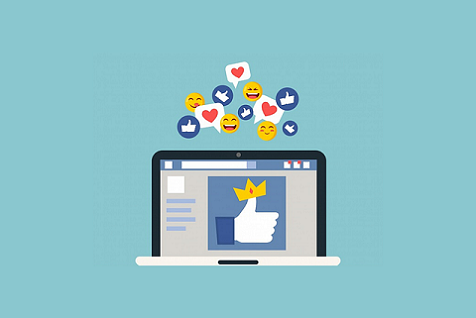 If you are starting from scratch, here are four simple steps to begin Social Media for your Business.
Let's find out what makes advertising on social media so attractive to marketers.
1. Low budget campaigns
Social media platforms allow businesses to launch campaigns even with a limited budget. This reduces the risk businesses have to take when testing a campaign's probability of success. Low budget ads allow businesses to freely conduct test campaigns and use data to identify the strategies that will become the backbone of future campaigns.
Additionally, low budget campaigns enable small and medium businesses to place their products and services in front of their online consumers and compete with larger organizations. Therefore, despite budget constraints businesses are able to strategically expand their marketing efforts and generate revenue via social media advertising.
2. Specificity in targeting
Perhaps one of the greatest advantages of advertising on social media platforms like Facebook is how specific and laser focused targeting can get. Digital marketers have a myriad of targeting options to work with. A combination of basic parameters like age and gender, geographic parameters like city, state and country, and highly specific parameters like interest, behaviour and education allow marketers to create a potent target set designed for high performance.
It is recommended to set up multiple low budget test campaigns to try out different targeting combinations and to add maximum specificity into your targeting. Such a practice helps create efficient campaigns by connecting a specific product/service with its best target match.
3. Metrics for performance & analysis
Performance and analysis metrics eliminate the need to guess whether an ad is performing. Performance data provides a clear indication of whether or not an ad campaign is worth investing in. Social media ad platforms like Facebook and Twitter come with extremely insightful analytics data, detailing the performance of every ad campaign.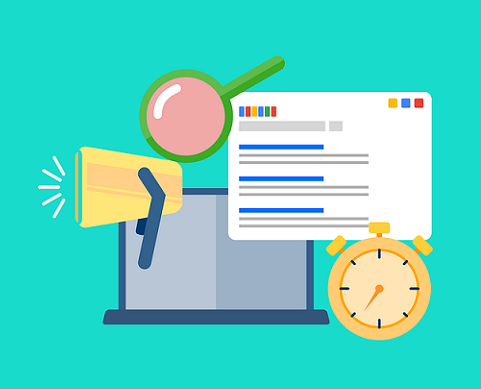 By carefully studying the performance of each ad, a digital marketing strategist can make informed decisions on which campaigns need to stop and which ones can scale. An in-depth understanding of every campaign allows businesses to structure their online marketing efforts in a manner that results in minimal misapplication of available resources.
4. Goal oriented approach
When you are setting up a Facebook ad, the first thing you will be asked to do is to choose a 'Campaign Objective'. Such a goal-oriented approach right from the get-go allows the campaign to stay focused on its main objective. A goal-focused approach guides an advertiser to correctly shape the tone and message in the ad creative and ad copy as well as the choice of ad format.
An objective can be anything from a website visit to a product purchase. In digital marketing, the event in which an ad meets its objective is termed as a 'conversion'. A Goal oriented approach compels an advertiser to have a clear idea of what he/she wants to accomplish with a particular ad. Aligning the ad's objective with all essential ad elements is crucial to achieve a high conversion rate. Paid marketing campaigns on social media allow you to achieve a wide range of objectives which overtime build a business's overall online performance. These objectives can be:
Brand identity creation & awareness
Increase website traffic
Increase video views
Promote products and services
Launch new products and services
Sell products on ecommerce store
Local business promotion
Collect high quality leads
Generate low-dollar purchases
Speak to the experts at WebFX, a digital marketing company in Trinidad to plan and manage your business's social media marketing. The creative team of social media managers and digital content producers at WebFX have worked with many businesses in the Caribbean and are constantly advancing their skills to ensure maximum reach and engagement for their clients.
The increasing popularity of social media platforms in the digital marketing landscape has created exciting and new ways of promoting and marketing businesses online. The introduction of these new marketing channels not only increases the probability of a campaign's success, but also provides marketers with data to refine and fine-tune marketing strategies with every