Successful marketing depends on high quality content. Digital marketing uses a wide array of digital content types to create and execute potent sales and marketing strategies across various platforms. With a variety of content options at our disposal, digital marketing experts can choose the most suitable one based on a business's online personality, and the structure of a marketing campaign.
Let's take a look at top digital content types for high performance digital marketing solutions.
1. Blogs – Blogging has many benefits. Its flexibility allows digital marketers to use it in various marketing campaign categories, making blogs one of the most popular digital content type.
Blogging is implemented in online marketing strategies to:
Improve SEO rankings
Establish a brand as an industry expert
Generate organic traffic to business website
Increase newsletter signups for email marketing campaigns
Social media post content
Enhance internal linking
2. Checklists – A Checklist is an easy-to-consume digital content organized as a list. The list created aims at providing high value to the users and are usually in the form of step-by-step actions that help achieve a desired outcome. Another popular use of a checklist is providing cheat sheets to users so they can find shortcuts to achieving more with less effort. Checklists are user-friendly, engaging, and offer real value to users. They can be shared as social media posts, opt-in offers, and as blog post content.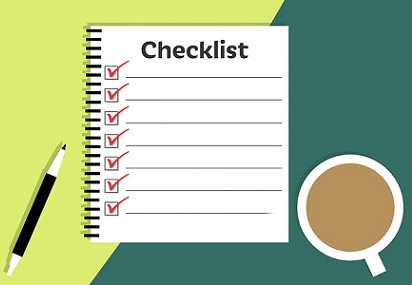 3. Memes & Gifs – Memes and Gifs are best suited for digital marketing campaigns that intend to keep the campaign message light and fun. They can also be placed within a blog post or email marketing message to break the monotony, and keep the content engaging and attractive. They are the most shared content types on the internet.
Memes and gifs can help businesses:
Bring user's attention to a topic
Show the fun side of the brand
Increase user activity on social media
You can either create your own memes and gifs or pick an existing popular piece that best fits your objective, campaign message, and topic of focus.
4. Infographics – An Infographic (or information graphic) is a visual content type that offers valuable information using attractive graphics. It is used to provide data using images, charts and minimal text. This type of digital content is an effective and creative way of educating your target audience. Infographics can convert any complex information into their simpler, bite size visual representations, that are easy-to-consume and memorize.
The goal of infographics is to quickly and easily communicate information and data to the target audience using visually distinct and attractive images. Therefore, your infographics must:
Be visually striking and creative so it immediately gets attention
Give information in a way which is easy-to-understand and remember
5. Videos – Videos have become the staple of digital marketing campaigns across all industry types. From 'How To' videos to interviews and product reviews, video content can cover a wide range of topics, and stages of user buying cycle. Videos are also one of the best digital content forms for personal branding. Read more about it here – Why Videos Are The Best Digital Content For Personal Branding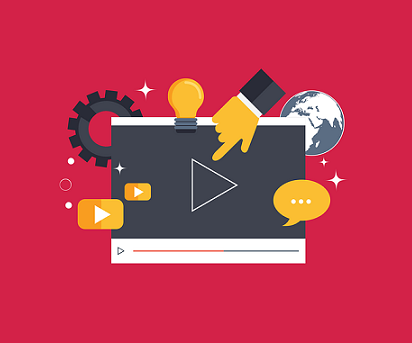 Just like blogs, video content too can help establish your brand as a credible source of information and data around your niche industry, thereby setting your brand up as a trusted authority. This strategy is a powerful way of enhancing brand trust and awareness.
Even if marketing mediums change, marketers will always require compelling content to reach and engage with target audience. Knowing and understanding the different types of digital content available will help you decide which ones are most beneficial and profitable for your business.