A strong brand gives a business an ethical and trustworthy reputation in its niche industry. A significant portion of digital marketing focuses on establishing trust with the target market. Strong branding cements a company's reputation and encourages consumers to interact with the business. A strong brand presence has a crucial role to play in helping a business achieve its ultimate goal; to maximize profits.
In this post, we will go through four digital marketing techniques to boost your brand development and create a strong brand presence online.
Content Marketing
Content is integral to marketing, be it digital or traditional. When it comes to branding, content supports many different aspects of brand creation, awareness and perception. Below are certain things to consider when creating branded content:
Your content should tell your customers who you are, what are you offering, and what sets your company apart from your competitors.
Content is not just text. It's also created in the form of media such as images, videos, infographics and gifs. Through the appropriate choice of content type and tone, businesses get to clearly display their brand's personality.
One of the biggest tasks of content marketing is to set up a brand's reputation as an industry authority. When a brand is perceived as an authority in its niche, it is able to generate business and sustain even in a highly competitive environment
Content should offer information, solutions, or entertainment related to your business's niche. It should benefit the target audience. This will help a business to gain online authority and trust.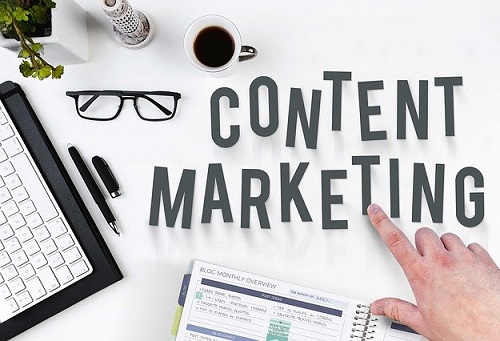 As one of the most versatile forms of digital marketing, content marketing not only helps create a strong brand presence, but also supports other forms of brand building strategies mentioned below.
Social Media Marketing
The impact of the social media revolution is visible in the way consumers communicate with brands online. Social media sites like Facebook and Twitter have become the go-to platforms for users to share and connect with their favourite brands in the online space. Good or bad, consumers experience with your business will find their way on to social media websites, and impact your brand's reputation.
Learning how to use this massive social media influence to your advantage can bring your business tremendous branding opportunities.
Below are 5 simple social media strategies any business can implement right away.
1. Visuals – Use the right visuals and colour palette that best match your brand persona.
2. Hashtags – Use correct hashtags for each post to increase engagement and brand visibility.
3. Communication – Use social media tools to get notified on any conversation taking place around your brand. Use the platforms to:
Interact with existing and potential customers
Promptly respond to negative comments
Address customer complaints and queries
Understand how the online community perceives your brand
4. Competitors – Research your competitor's social media activities to come up with new ideas for your own branding strategies.
5. Results – Go through your social media activities and measure your results using statistics like reach and engagement. Tweak your strategies to aim for higher engagement.
Through social media posts and social media advertisements, businesses get the opportunity to strengthen their bond with their customers as well as their target market. Read more on top 4 reasons to choose social media for online advertising.
Social media is one of the most effective ways for businesses to introduce their brand to the online community and build an impressive online reputation.
Influencer Marketing
Influencer marketing involves partnering with well-established bloggers and social media users. This form of digital marketing strategy allows businesses to benefit from an influencer's established social and online authority. By identifying and collaborating with the right influencers in your niche market, you can quickly expand your reach and gain new audiences.
To maximize the results of this borrowed authority, it is important to choose an influencer whose content is in alignment with your brand's message and personality. When picking an influencer for your brand go through the following key points to find the right match.
The influencer's audience type must fall under your target market
The influencer must be active and dedicated to his/her online property
The influencer must be able to generate high engagement rate in terms of likes, shares and comments
The influencer's work ethics must align with yours for a smooth collaboration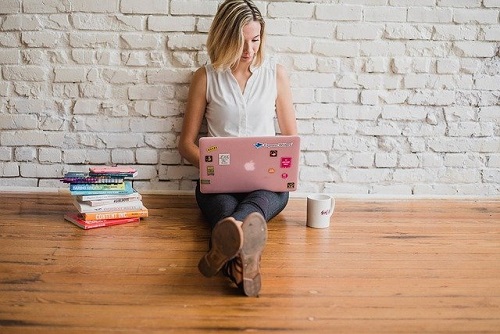 Head to Google and search for top influencers in your niche. Once you have found the right match for your business brand, start by setting up a low-budget test campaign. When trying out a new marketing channel, the testing phase is crucial in ironing out any kinks that may occur.
Video Marketing
Video marketing is no longer limited to just YouTube. With the arrival of Instagram stories, IGTV and Tik-Tok, businesses now have many different options to choose from. These platforms have different audience types and businesses can choose the one that best matches their brand persona and message.
Videos are an excellent digital content choice to tell your brand story in a way that is relatable to your target audience. Rather than creating a sales pitch, successful video marketing strategies focus on storytelling and building a connection with the viewers.
Video marketing is also a very effective tool when it comes to building a personal brand. Read more on why videos are the best digital content for personal branding.
Here are 4 video content ideas for your business that are simple to execute:
A product demonstration
A useful tip in 'How To' format
An interview your audience will enjoy
A 'Thank you' video after a sign up or purchase
If your business in the Caribbean needs professional assistance building and managing its brand image, get in touch with the experts at WebFX, one of the top digital marketing companies in the Caribbean. The marketing team at WebFX understands how important it is for a business to create a unique identity for its brand through online activities that does not compromise its core message and values.
Brand building takes place through a series of mindfully performed marketing actions over a period of time and spread on a wide range of digital platforms. It's an ongoing process that requires consistency and creative ideas to fuel branding strategies. Overtime these efforts will bring valuable results.