A mammoth leap in digital marketing adoption and changes in online user behaviour have led to a business's website becoming more than just an elaborate business card; it's an online property which represents your business in the digital landscape. Seeing that a website is a business's first branding and marketing tool online, the role of a website design and development company becomes crucial, particularly when it comes to development and support. In this article, we provide more information on exactly what this role entails and why it matters for your business.
The primary responsibility of a website design company is to create a professional website for your business which is not only aesthetically pleasing, but also has features to improve its effectiveness, giving your business a competitive advantage. Learn more about the five characteristics of an effective website design.
The secondary responsibility of a website design company is to provide your business with ongoing support. As experts in the field, website design and development companies are familiar with current trends and technological updates in web development. Knowledge of fresh development techniques allows to recommend technical changes that can boost your site's online performance, while keeping it functionally robust.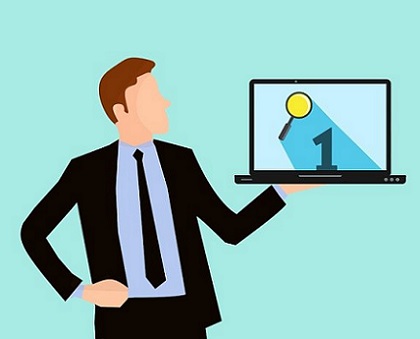 By suggesting and implementing the latest updates, a website design company:
– Enhances website performance
– Gives your business's website a competitive advantage
– Creates opportunities for implementing new digital marketing strategies
The three main aspects of a business's website where it requires continuous support from its web development team include:
1. User experience – UX design or User Experience design delves deep into understanding human behaviour when interacting with a website. Keeping the focus human-centric, a website design company makes periodic improvements that amplify user experience. User experience design involves making changes to the website that are based on an understanding of user motivations, emotions, and habits, allowing the website to effectively communicate with its visitors.
2. Digital marketing compatibility – Digital marketing uses different strategies to find and attract potential customers and add them to a sales funnel. In order to use and benefit from these strategies, a business's website must have the correct components required for their implementation.
Example 1 – A business cannot design an email marketing campaign without an email opt-in pop up on the website.
Example 2 – A business won't be able to include tripwire technique in its marketing strategy without a landing page dedicated to tripwire marketing implementation.
A website design company supports digital marketing campaigns for businesses by adding components needed for digital marketing compatibility.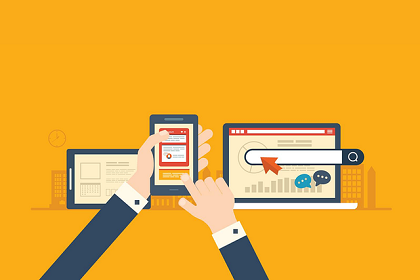 3. Website maintenance – The goal of every business is to evolve, scale, and expand. Whether it's introducing new products or services, launching new operation sites, sharing company events and updates, or enhancing brand message and identity.  As a business grows, these changes must reflect on its website. A website design company takes care of any periodic changes and content updates a business website needs to align itself with business expansion.
A website design company's contribution to a business's online performance is significant. It does not end with website creation but is a continuous partnership that consists of a series of thoughtful changes and enhancements aimed for achieving better results.