Social media marketing is now an integral part of every company's marketing strategy. The reason for this is simple. Many potential customers hang out on social media platforms. This has created a massive opportunity for businesses to find the right audience and connect with them without being intrusive.
At its core, social media is about conversations, connections and developing relationships with people. These relationships are then turned into leads and sales by creating trust through brand awareness. Therefore, social media marketing largely revolves around content that will engage potential customers. Social media management is required to ensure that all activities take these points into consideration.
Let's look at five key tasks under social media management:
1. Creating A Social Media Strategy:
Taking action without a plan is setting yourself up for failure. Forming a strategy for all social media activities must be the first task under social media management. A social media strategy is a long-term structure for social media marketing, created to meet your marketing objectives. Defining your objectives and identifying your target market will help you create a solid social media strategy that is in alignment with your end goals. These marketing objectives could include:
– Create brand identity and awareness
– Boost brand engagement
– Manage brand reputation and credibility online
– Build a community
– Increase targeted traffic to business website
– Generate social media leads and sales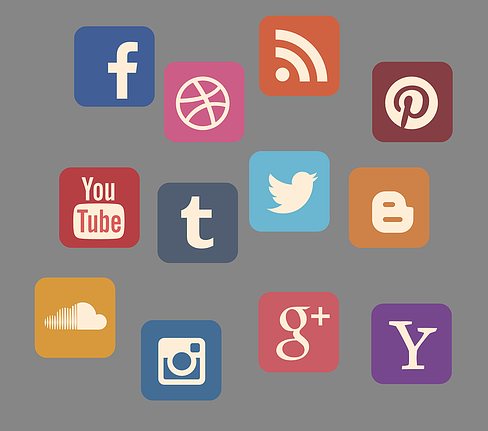 2. Putting Together A Social Content Calendar:
A well planned social media calendar gives you a complete layout of all social media content to be scheduled for submission over a period of time. The calendar includes information on what content will be posted on which date, at what time, and on which platform. It may also mention which landing page the post will be connected to, and which category of audience will be targeted by each post.
The benefits of preparing such a calendar are many:
– It allows automated submissions
– There is never a need for last minute content creation
– It saves time and improves efficiency of your social media team
– A neatly laid out content calendar helps make seamless tweaks whenever required
– A planned calendar works perfectly in sync with the entire marketing strategy
3. Social Media Listening & Responding:
Social media listening and responding is crucial to social media management. This task is necessary to protect your brand and meet the following two objectives:
Maintain brand reputation by promptly resolving negative comments and feedbacks
Create and nurture customer relationship by interacting with fans and customers, and addressing their queries and concerns.
In the digital space, brand reputation can be quite volatile. One negative feedback can undo months of hard work. The key task of listening and responding involves being aware of what's being spoken about your brand on social media, and providing a quick and suitable response. For this task, communication is the key.
"If you make customers unhappy in the physical world, they might each tell 6 friends. If you make customers unhappy on the Internet, they can each tell 6,000 friends." – Jeff Bezos, CEO at Amazon.com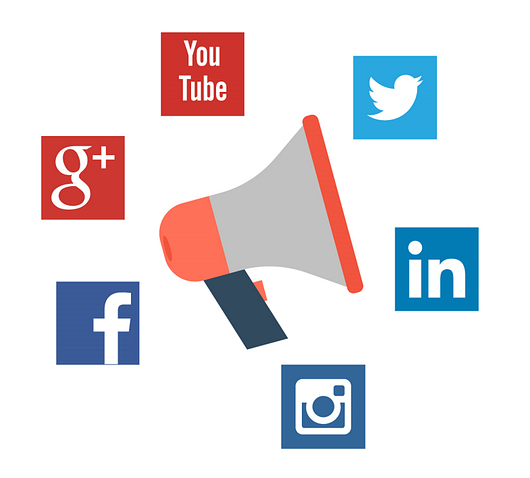 4. Learning New Trends and Tools:
Staying up to date with the latest trends and tools is an imperative aspect of social media management. Being aware of growing industry specific trends and use them to fine-tune your existing social media structure, as well as content.
Which industry related topics have surfaced as the most discussed subjects? Which hash tags are trending in your niche industry? A thorough analysis of popular trends using appropriate tools provides an insight into most recent conversations and consumer behaviour, linked to your business niche. Having this information in your social media arsenal will serve to further your interests and strengthen existing strategies. Such a practice is indispensable to an effective social media management plan.
5. Tracking and Monitoring Results:
"What gets measured gets accomplished". Monitoring your results against your goals lets you know if your efforts are delivering the desired results. Executing without tracking progress is guess work. This key task helps determine if the strategy being implemented and the content being created are getting you closer to your goals or not.
Tracking and monitoring supports the process of troubleshooting and pinpointing areas of improvement. A progressive marketing plan follows the cycle of testing – monitoring – tweaking – testing. Without monitoring, there is no way to measure the success of your marketing strategies.
Social media management plays a pivotal role in setting up and continuing the direction a brand takes in its social media journey. Since the scope of work and responsibility is so vast, losing track of your goals and objectives is quite likely. Therefore, following a set structure with key tasks and activities is at the foundation of successful social media marketing.